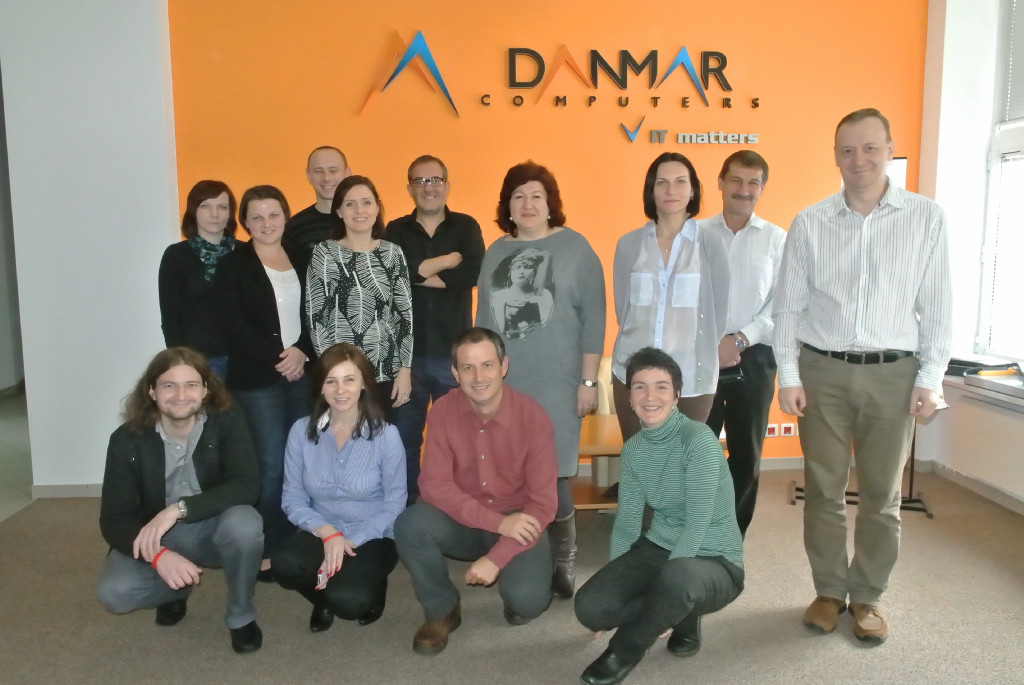 5 oraz 6 listopada 2013 Danmar Computers miał przyjemność gościć partnerów w ramach projektu EPIC (Enhancing and Promoting International Business Communication). Nasi partnerzy przyjechali z Hiszpanii, Węgier, Litwy, Włoch oraz Wielkiej Brytanii. Było to spotkanie inaugurujące projekt. Partnerzy mieli okazję lepiej poznać się i swoje instytucje. Następnie przedstawiono główne założenia, cele i zadania w projekcie.
Głównym celem projektu jest transfer do Polski, Litwy, Hiszpanii oraz Włoch programu audytu zdolności językowych oraz komunikacji w MŚP. Realizacja projektu wpłynie na identyfikację i usunięcie barier językowych i kulturowych, oraz zwiększy konkurencyjność przedsiębiorstw.
Poniżej przedstawiamy kilka zdjęć z pierwszego spotkania w Rzeszowie.
| | |
| --- | --- |
| | Ten projekt został zrealizowany przy wsparciu finansowym Komisji Europejskiej. Projekt lub publikacja odzwierciedlają jedynie stanowisko ich autora i Komisja Europejska nie ponosi odpowiedzialności za umieszczoną w nich zawartość merytoryczną. |