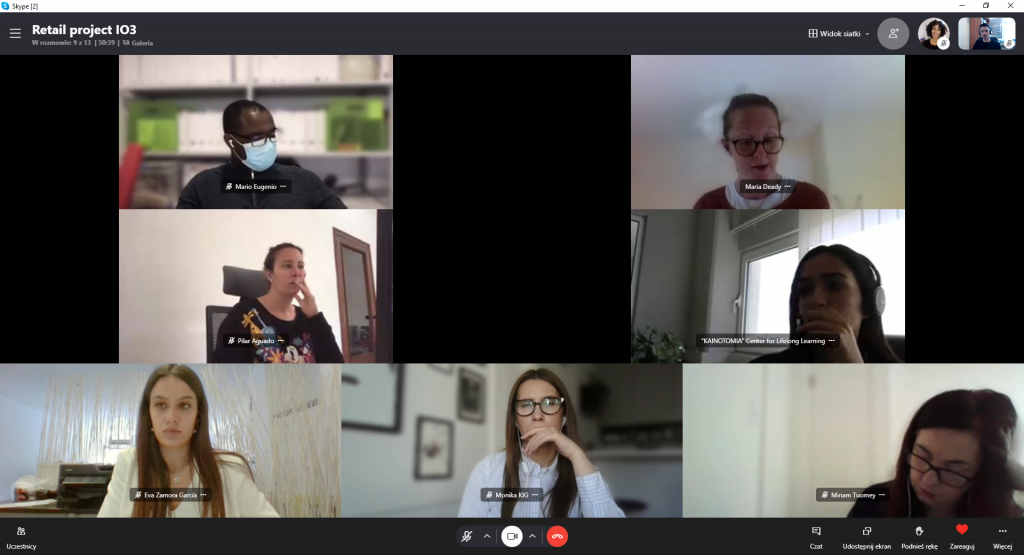 W dniu 11 maj odbyło się kolejne (czwarte) spotkanie partnerów konsorcjum RETAIL – Retailers Partnership Promoting Education for the Transition of the Industry Toward Enduring Business Models.
W ramach spotkania omówiony został stan pracy nad rezultatami O2, O3 oraz O4. Partnerzy też uzgodnili kolejne kroki w projekcie takie jak:
– Wydarzenia upowszechniające (ME)l
– Spotkanie LTTA.
Projekt wchodzi w decydującą fazę i za niedługo wszystkie rezultaty w językach partnerów będą dostępne za darmo na stornie internetowej projektu.
Nie przegap tego!
Śledź projekt na:
Facebooku: https://www.facebook.com/RETAIL.erasmus
Twitterze: https://twitter.com/project_retail


Ten projekt został zrealizowany przy wsparciu finansowym Komisji Europejskiej. Projekt lub publikacja odzwierciedlają jedynie stanowisko ich autora i Komisja Europejska nie ponosi odpowiedzialności za umieszczoną w nich zawartość merytoryczną.