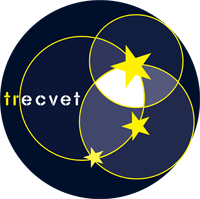 TRECVET – Leonardo da Vinci Rozwój innowacji
Transnational Recognition of European Certification in Vocational Education and Training – TRECVET
Numer projektu: 518197-LLP-1-2011-1-ES-LEONARDO-LMP
Czas realizacji: 11.2011 – 10.2013
Opis projektu
Projekt miał na celu stworzenie narzędzia do rozbicia kwalifikacji na czynniki pierwsze i umożliwienie ich porównania w obiektywny sposób. Proces porównania dostarczył właściwym władzom metodę oceny kwalifikacji z różnych krajów. Realizacja projektu zapewniła duży krok w kierunku uznawania innych kwalifikacji przez instytucje z innych państw. TRECVET zrealizował ten cel używając kwalifikacji marynarzy z sektora małych statków handlowych (SCV).
Więcej informacji można znaleźć na stronie internetowej projektu: trecvet.eu.
Partnerzy
Sea Teach S.L. – Mallorca (Cala D'or), Hiszpania (koordynator)
Centre for Factories of the future (C4FF) – Coventry, Wielka Brytania
Danmar Computers – Rzeszów, Polska
Faculty of Nautical Studies Barcelona (FNB) – Barcelona, Hiszpania
Seebaer GbR – Hamburg, Niemcy

Ten projekt został zrealizowany przy wsparciu finansowym Komisji Europejskiej. Projekt lub publikacja odzwierciedlają jedynie stanowisko ich autora i Komisja Europejska nie ponosi odpowiedzialności za umieszczona w nich zawartość merytoryczną.