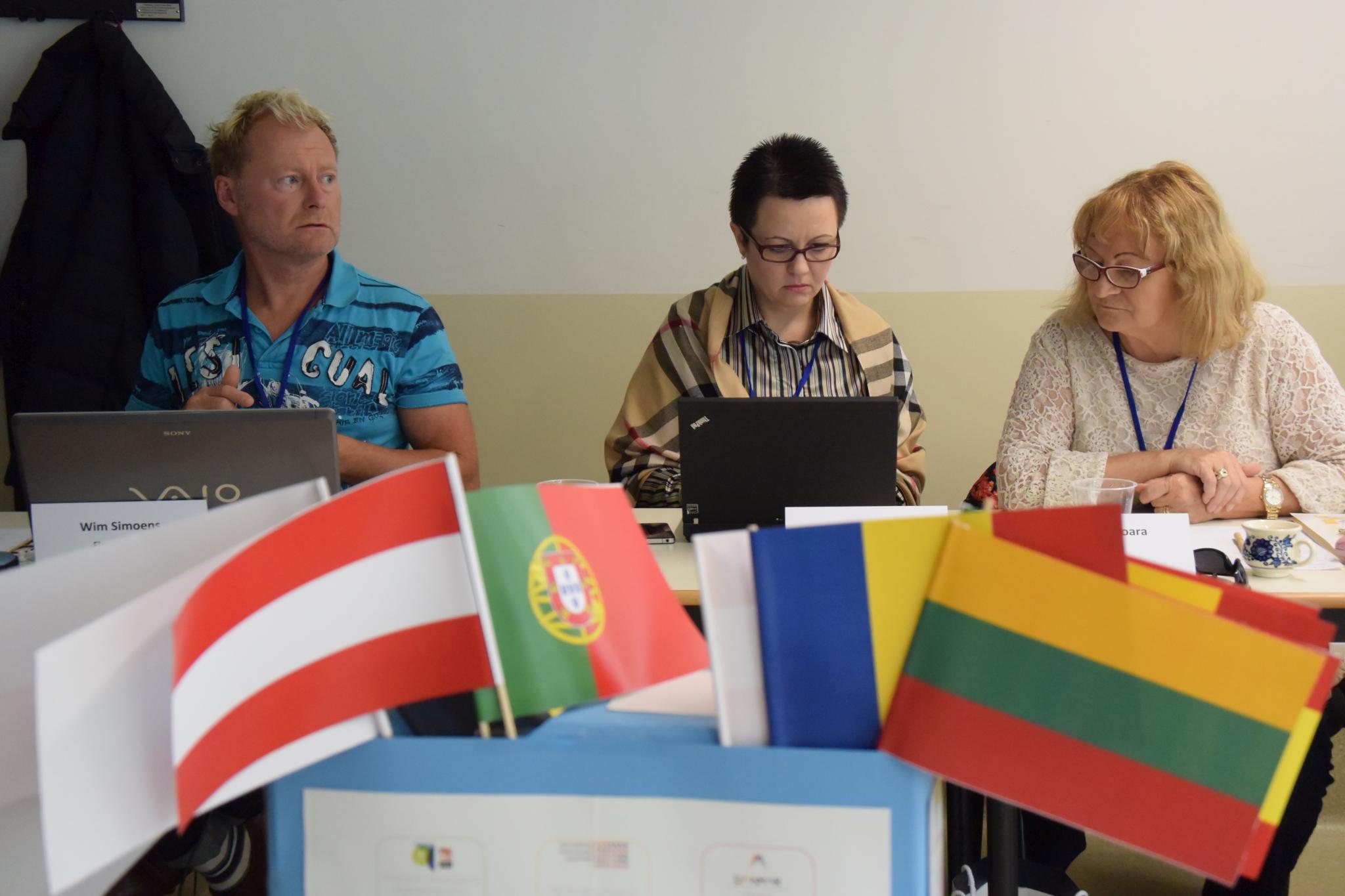 The third meeting of KEYCOACH partners was held in Almada, Portugal on 3-5 November 2014. Participants represented partners from Belgium, Lithuania, Poland, Portugal, Romania and Spain.
During the first day of the meeting, partners reviewed and discussed the evaluation reports which was followed by agreement on the improvement of communication between partners. Then, the subject were the contents of the updated training program, which were assessed by the transferring partners and commented accordingly. Finally, the partners decided on important dates in 2015, i.e. when the next meeting, pilot cases and the training of trainers are going to be held.
The second day began with the feedback and discussion about the e-learning platform and the website. The changes agreed were to be implemented by the technical partner. It was followed by the discussion about the organization of the final seminar in Bilbao and on methods of attracting the target groups. The day closed with joint evaluation of the content that has already been uploaded on the learning platform.
The third day began with a tour of the Emilio Navarra school, where the partner meeting was hosted. Then, the partners, teachers and the students of the school took part in a short seminar on "Entrepreneurship and Coaching" presented by Paula Thomas. After the seminar, the partners continued the meeting and the validation of the contents of the online course.
The partners closed the third consortium meeting and agreed that the fourth meeting will be held on 29-31 January 2015, in Rzeszow, Poland.
Visit the project website http://keycoach-project.eu
This project has been funded with support from the European Commission. This publication reflects the views only of the author, and the Commission cannot be held responsible for any use which may be made of the information contained therein.