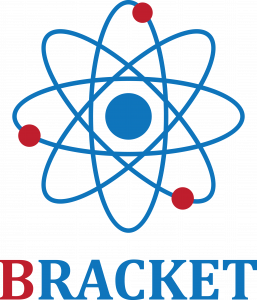 BRACKET – Boosting a novel and innovative tRAining approaCh of Key Enabling Technologies
Project number: 2018-1-HR01-KA202-047493
Implementation period: 01.11.2018 – 30.04.2021
Project description
The aim of the BRACKET project is the implementation of Key Enabling Technologies in Vocational Education and Training through the creation of an open e-learning content.
The content of the online course will be divided into 5 units:
Basic introduction on Key Enabling Technologies
Nanotechnology
Advanced Materials
Biotechnology
Innovation regarding Key Enabling Technologies
Who will benefit from this project?
VET students, workers and managers of industries, experts in education and research centres.
The following results will be created and implemented by the end of the project:
Study on VET general needs in respect of Key Enabling Technologies
BRACKET Joint Curriculum
BRACKET training material
BRACKET training and collaborative platform
Project website: bracket.erasmus.site
Partners
Coordinator – INSTITUT ZA RAZVOJ I MEDUNARODNE ODNOSE (IRMO) – Zagreb, Croatia
T.E.I THESSALIAS – Larissa, Greece
ASOCIACION EMPRESARIAL DE INVESTIGACION CENTRO TECNOLOGICO DEL MUEBLEY LA MADERA DE LA REGION DE MURCIA (CETEM) – Yecla, Spain
BIEDRIBA EUROFORTIS (BEFO) – Riga, Latvia
LJUDSKA UNIVERZA, ZAVOD ZA IZOBRAZEVANJE IN KULTURO, ROGASKA SLATINA (LURS) – Rogaska Slatina, Slovenia
INNORENEW COE RENEWABLE MATERIALS AND HEALTHY ENVIRONMENTS RESEARCH AND INNOVATION CENTRE OF EXCELLENCE – Isola, Slovenia
Danmar Computers LLC – Rzeszow, Poland


This project has been funded with support from the European Commission. This publication reflects the views only of the author, and the Commission cannot be held responsible for any use which may be made of the information contained therein.