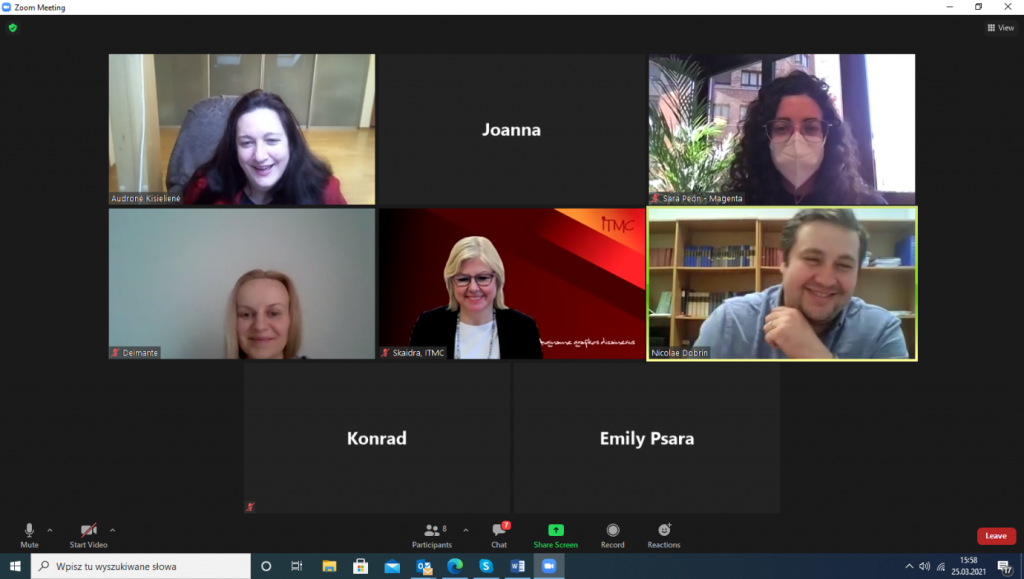 W dniu 25 marca 2021 roku, odbyło się kolejne nieoficjalne spotkanie partnerów projektu Go-Digital – Increasing adult educators' competencies to encourage female employment in the digital sector of the labour market. W ramach spotkania partnerzy projektu uzgodnili kolejne aktywności oraz podsumowali dotychczas wykonaną pracę. W ramach spotkania partnerstwo również przedyskutowało i zatwierdziło decyzję o przesunięciu końca projektu z uwagi na opóźnienia wynikające z pandemii Covid-19.
Kolejne rezultaty już wkrótce na stronie:
https://godigital.lmlo.lt/?lang=pl


Ten projekt został zrealizowany przy wsparciu finansowym Komisji Europejskiej. Projekt lub publikacja odzwierciedlają jedynie stanowisko ich autora i Komisja Europejska nie ponosi odpowiedzialności za umieszczoną w nich zawartość merytoryczną.