The kick-off meeting of the Met-AE project 'Metacognitive Skills for Adult Learners' took place on 13 and 14 June 2022 in Rzeszów, Poland, at our headquarters. The meeting was attended by representatives of all project partners from 6 EU countries.
The meeting was dedicated to several presentations on partner organisations, project management tools, followed by a discussion on the division of labour between partners, the content of intellectual products and clarification of both the dissemination plan and the evaluation plan for activities and results.
We established our project plan, strengthened our working relationship and planned our next steps together and communication.
Currently, we are all actively working on Outcome 1: The Metacognitive Best Practice Manual and Outcome 2: The Metacognitive Competence Framework, as well as the five-day Training Activity/LTTA to be held in Syros in the autumn.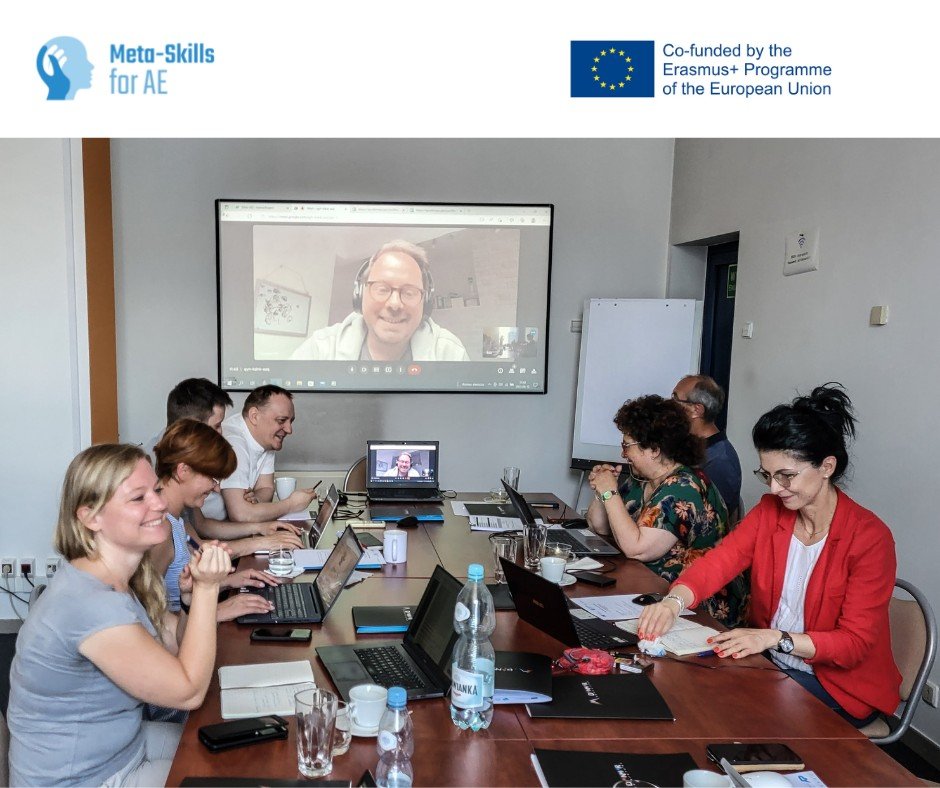 This project has been funded with support from the European Commission. This publication reflects the views only of the author, and the Commission cannot be held responsible for any use which may be made of the information contained therein.