FEMENIN is another of those projects where we were forced to hold online meetings instead of meet in person. The last meeting was held 31.07.2020 and allowed the partnership to find out how the current epidemiological situation is affecting the project development. We also exchanged perspectives on the situation in general, the restrictions and the opinions towards how the situation may evolve.
The FEMENIN partnership is currently working on the finalization of e-learning content and the final structure of the mobile app, moving towards the digitalization process and testing the available results. We will be updating on the availability of results and consulting their quality with the National Expert Committees appointed in each country of the Consortium.
The picture is from the last online meeting held via skype communicator.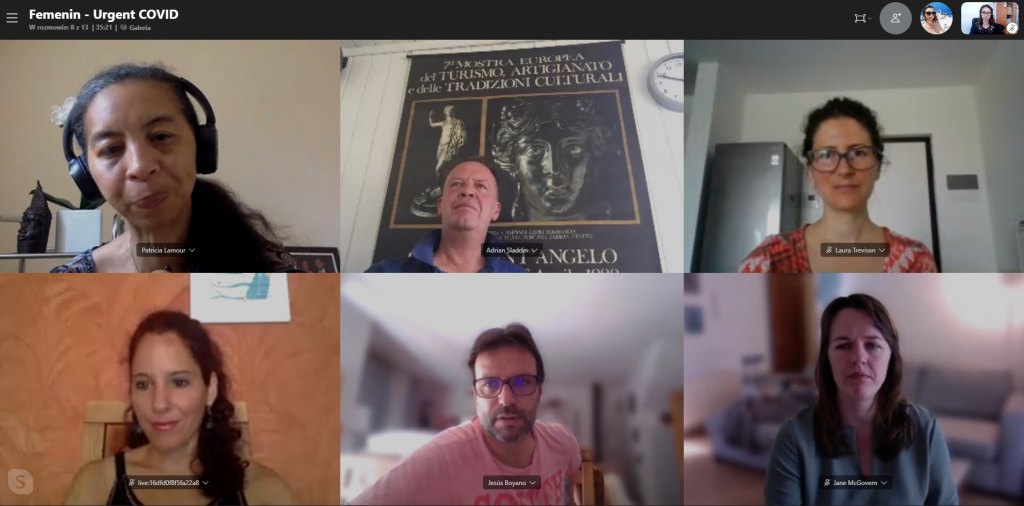 This project has been funded with support from the European Commission. This publication reflects the views only of the author, and the Commission cannot be held responsible for any use which may be made of the information contained therein.