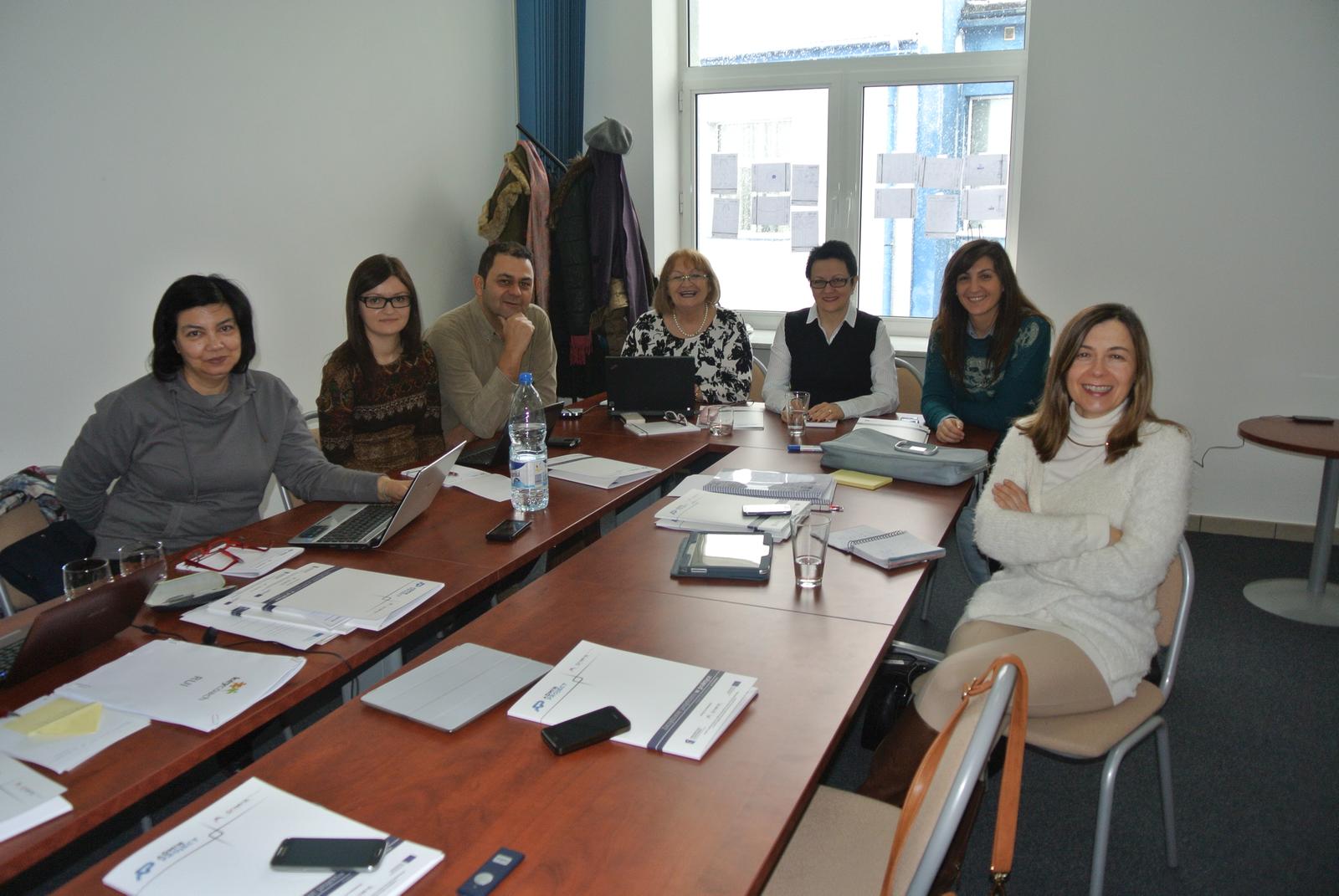 At the end of January 2015, partners in KEYCOACH project gathered in Rzeszów (Poland) for the penultimate partner meeting. The meeting had been planned for three days, as matters of the project were not the only reason for hosting the meeting.
The majority of the time was devoted to a training of trainers for the KEYCOACH programme. The training workshops were conducted by Susana Otazu, who was also representing the Spanish partner, AIN. Participants were future KEYCOACH trainers delegated for the role by their respective parent organisation.
Another important subject was preparation for pilot KEYCOACH training in partner countries participating in the transfer. Its purpose is to test the adapted content and the learning platform in an e-learning and b-learning environments. Wim Simmons, from DPB, presented the plan and the assumptions of the pilot via a video conferencing call.
Additional issues discussed during the meeting were comments from the Spanish National Agency, dissemination summary and comments from E.N.T.E.R, feedback to the LMS platform and initial exploitation planning.
The final conference and the last project meeting are taking place in Pamplona, on September 17-19, 2015.
Please visit the project website: http://keycoach-project.eu.
This project has been funded with support from the European Commission. This publication reflects the views only of the author, and the Commission cannot be held responsible for any use which may be made of the information contained therein.