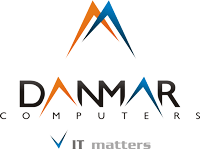 Szkolenie ze skutecznego aplikowania o środki unijne.
Dla kogo jest to szkolenie?
jeśli chcesz dowiedzieć się jak łączyć naukę z wyjazdami;
jeśli chcesz wysłać lub przyjąć uczniów w ramach wymiany;
jeśli preferujesz innowacyjne podeście do edukacji;
jeśli szukasz partnera z innego kraju w Unii Europejskiej;
jeśli chcesz z sukcesem przygotować i złożyć wniosek aplikacyjny;
jeśli tęsknisz za programem Leonardo da Vinci Uczenie się przez całe życie;
jeśli dotychczas nie słyszałeś o programie "Erasmus +"
Zapraszamy – to szkolenie jest dla Ciebie!
Zakres szkolenia:
(w ciągu 4h dowiesz się)
Na co pozwala "Erasmus +" i dlaczego Ty też możesz na nim skorzystać?
Struktura programu: (Akcja 1, Akcja 2, Akcja 3) i wszystko jasne!
Chcesz napisać projekt – od czego zacząć?
Podręcznik – jak go czytać, aby coś zrozumieć?
Podręcznik to nie wszystko – dokumenty, które koniecznie musisz znać!
Co zawrzeć w aplikacji? – czyli na co zwracają uwagę oceniający.
Partner dostępny od zaraz – gdzie szukać i znaleźć dobrego partnera.
Daty w których przeprowadzać będziemy szkolenie to: 15, 16, 17, 18, 19, 20 (sobota) grudnia 2014 roku.
Koszt szkolenia dla jednej osoby: 390zł. Cena specjalna dla organizacji pozarządowych: 250zł, dla szkół: 150zł.
Istnieje możliwość umówienia się na indywidualne konsultacje.
Kontakt i więcej informacji:
Beata Ceglińska
Tel: 17 853 66 72
e-mail: b.ceglinska@danmar-computers.com.pl
Formularz rejestracyjny
{ BreezingForms : erasmusPlusForm }