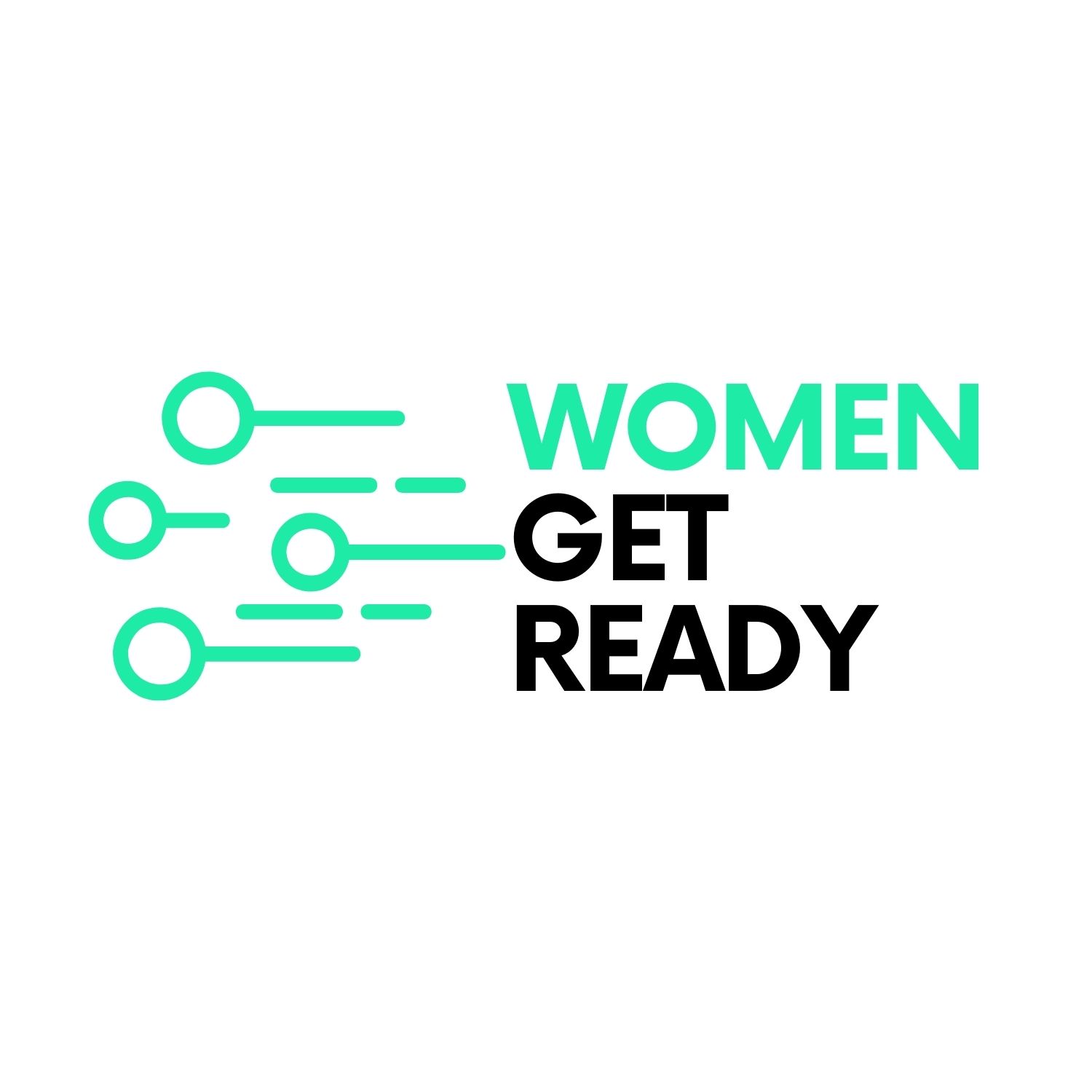 WOMEN GET READY
Project number: 2021-1-BE01-KA220-ADU-000026156
Implementation period: 01.01.2022 – 31.12.2023
Action Type: Cooperation partnerships in adult education
Assistance program: Erasmus+
Project description
WOMEN GET READY aims at leveraging women's digital readiness and participation in the digital economy, taking advantage of the ongoing digital transformation. The project is designed to empower women with tailored digital resources to increase their job opportunities and gain self-confidence through digital technologies.
The project is for especially for women – as in the project name, but also women associations and networks, graduates, start-ups, SMEs or large companies from any sector facing the challenges of digital transformation, employers' associations and networks, training/educational providers: not only from the adult education sector, but also other education sectors, HR consultants, HR departments, chambers of commerce, trade unions, other intermediate organisations dealing with employment and skills qualifications, and also IT providers that are involved in digital transformation processes.
WOMEN GET READY includes four main results:
Result 1 – Digital readiness competences dictionary
A competences dictionary on digital readiness, comprising 11 relevant competences and 2 level proficiency for employees to thrive in the current labour market.
Result 2 – MOOCs on digital readiness
Two MOOCs for micro learning-based training, covering the full set of 11 competences.
Result 3 – A digital readiness self-assessment tool
An online user-friendly tool enabling individuals to reflect on the extent to which the 11 competences are embedded in their practices.
Result 4 – Eight female personas avatars and a digital upskilling hub
A set of eight case personas representing different sectors/industries/job types and a digital platform allowing women to access and interact with all the projects' results.
Project online presence: https://www.facebook.com/WomenGetReady
Partners
Coordinator – (Belgium) FTU asbl: www.ftu.be
(Italy) IDP – ITALIAN DEVELOPMENT PARTNERS: https://idpeuropa.com/
(Portugal) Mindshift Talent Advisory: www.mindshift.pt
(Ireland) Spectrum Research Centre: https://spectrumresearchcentre.com/
(Greece) UNICERT S.A.: www.unicert.gr
(Spain) IFESCOOP: http://www.ifescoop.eu/
(Cyprus) CSI – CENTER FOR SOCIAL INNOVATION: www.csicy.com
(Poland) Danmar Computers – it's this website 😊


This project has been funded with support from the European Commission. This publication reflects the views only of the author, and the Commission cannot be held responsible for any use which may be made of the information contained therein.