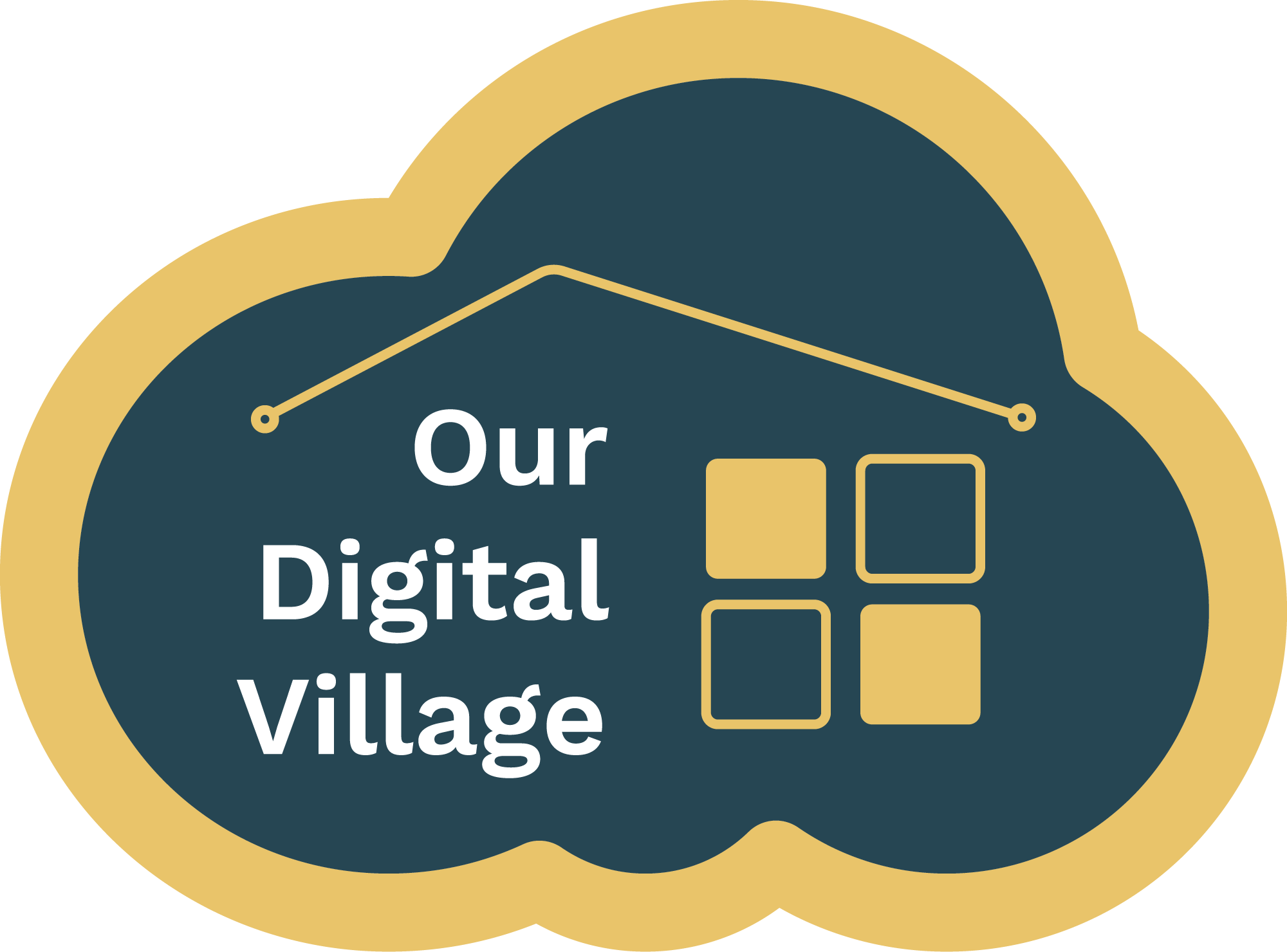 Our Digital Village – Co-designed digital education in rural areas
Project number: 101087107
Implementation period: 01/01/2023 – 31/12/2025
Assistance program: Erasmus+
Project description
Rapid digital transformation has influenced education, work and life and the Covid-19 pandemic has only highlighted more the divergences linked to digitisation in some territories, especially between urban and rural areas, and the need for innovation in education to respond to these challenges.

For this reason, Our Digital Village aims to intervene in rural areas by promoting the acquisition of digital and transversal skills, preparing people to face the challenges of the future. It will do so by co-creating high-quality educational content that responds to the needs of the local context, while simultaneously ensuring the long-term transformation towards digitalization through active awareness raising on all levels of society. Through self-analysis workshops, the intrinsic motivation to change will be explored, and the needs of each local context will be identified. These will be taken in mind while co-designing the educational materials, followed by a training for teachers and trainers to ensure their capacity to implement the co-designed activities with their learners.
Target group
Educational institutions
Teachers/trainers of educational institutions and community organisations' educational staff
School and adult learners
Policy makers and stakeholders
Work Packages:
WP1 – Project Management and Coordination
WP2 – Participative Context Analysis in Rural Areas
WP3 – Co-design of the our Digital Village Activity Kit and Evaluation Tools
WP4 – ICT Training and Courses in the Digital Village Communities
WP5 – Dissemination, sustainability, and Mainstreaming
Project website: https://ourdigitalvillage.erasmus.site/
Partners
CENTRO PER LO SVILUPPO CREATIVO DANILO DOLCI – Italy
FabLab Palermo APS – Italy
DIE BERATER UNTERNEHMENSBERATUNGS GESELLSCHAFT MBH – Austria
KENTRO MERIMNAS OIKOGENEIAS KAI PAIDIOU – Greece
DANMAR COMPUTERS SP ZOO – Poland
CSI CENTER FOR SOCIAL INNOVATION LTD – Cyprus
ASOCIATIA CONSULTANTILOR IN DEZVOLTARE COMUNITARA – Romania
INOVA+ – INNOVATION SERVICES, SA – Portugal
UNIVERSIDAD DE ALICANTE – Spain
ALL DIGITAL AISBL – Belgium
ASSOCIATION DES AGENCES DE LA DEMOCRATIE LOCALE – France


This project has been funded with support from the European Commission. This publication reflects the views only of the author, and the Commission cannot be held responsible for any use which may be made of the information contained therein.