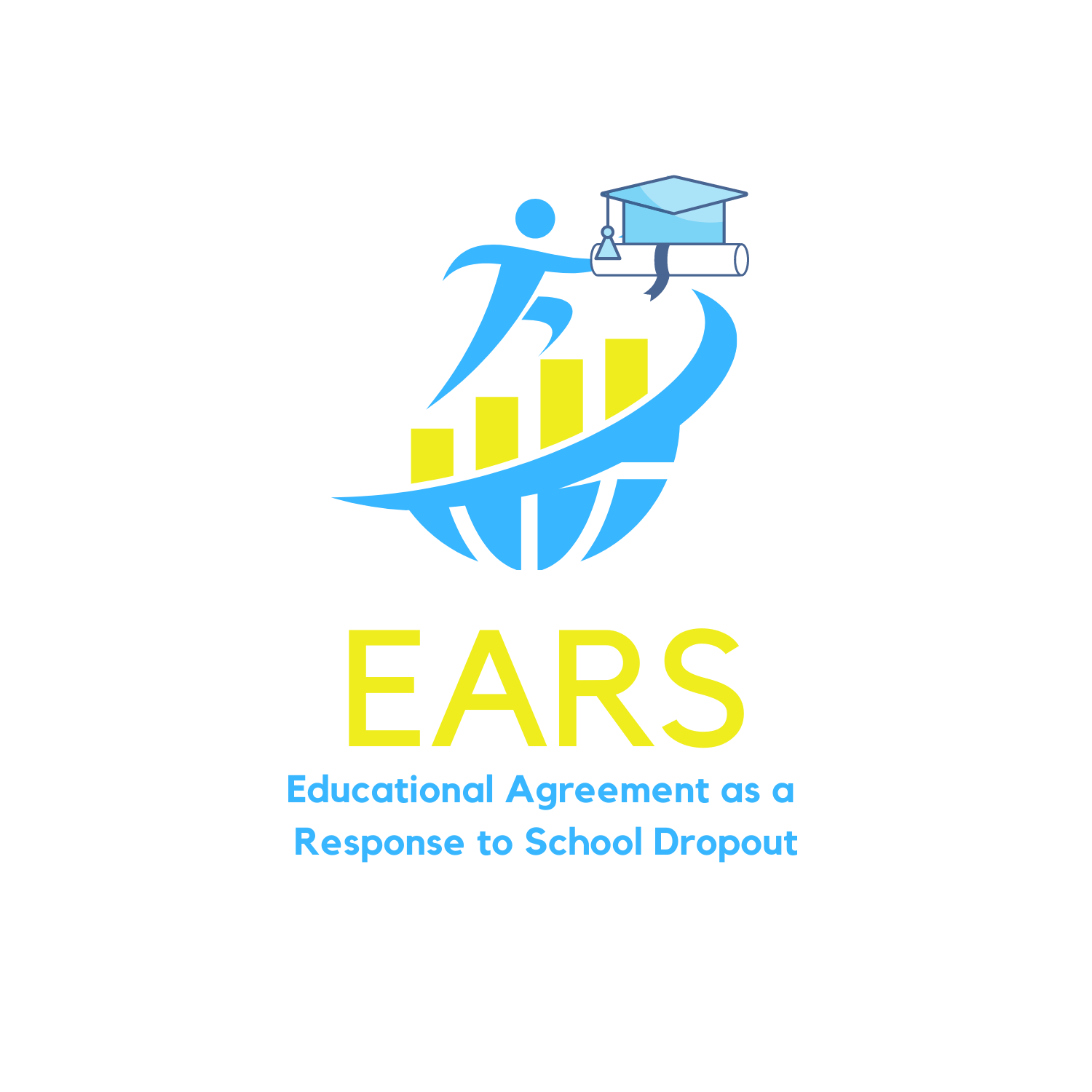 EARS – Educational Agreement as a Response to School-dropout
Project number: 2021-1-IT02-KA220-SCH-000032619
Implementation period: 01.12.2021 – 30.11.2024
Assistance program: Erasmus+
Project description
Overall objective of the project EARS is to produce a set of procedures that can be actionable at the single school level. A structured interaction with the full range of actors usually involved in school-dispersion issues, in each specific administrative context (i.e. the local health authorities, local councils, social cooperatives and volunteer associations, labour-market operators, mutual assistance entities, community police, NGOs, etc. according to the context) and throughout each partner's territory will allow us to develop deeply integrated procedures to support the young people with significant school-dispersion risks, also considering those associated with the pandemic.
Target group:
Students, High-risk dropout students (y-o 15-21) and their families
Younger students (y-0 11-14)
Teachers and administrative staff in schools
Local decision-makers and authorities in the field of education
Local decision-makers in the field of work and development
Local communities of entrepreneurs, SMEs owners
Local communities of STEM teachers and digital professionals
Social services, other authorities involved in school dispersion
EU and national decision-makers
Project results:
R1: EARS Standardized 4-Countries Anti-Dropout Protocol
R2: EARS Guidance Tool
R3: EARS Impact Research
R4: Scheme of training for Teachers and Admin Staff
R5: Pilot Anti-dropout Program 1-Y
R6: Experimental Micro-pilot for Younger TG: Anti-dropout Preventio
Partners:
Fondazione San Giuseppe CFP C.E.S.T.A – Copparo, Italy (coordinator)
World University Services of the Mediterranean-Wusmed – Banyoles, Spain
Social, Innovative, Sustainable and Educational Research Association in Greece – Platykampos Larisa, Greece
Open Up, Greek Scientific Association of Innovation – Larisa, Greece
Gemeente's-Hertogenbosch – 's-Hertogenbosch, Netherlands
Tirantes – 's-Hertogenbosch, Netherlands
Asociatia Edulifelong – Targu Jiu, Romania
Danmar Computers – Rzeszów, Poland
Istituto Comprensivo di Copparo – Copparo, Italy


This project has been funded with support from the European Commission. This publication reflects the views only of the author, and the Commission cannot be held responsible for any use which may be made of the information contained therein.