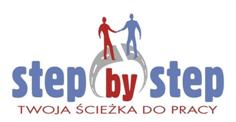 Step by step – PO KL 6.1.1
Step by step – your path to employment
Project number: WND-POKL.06.01.01-18-174/08
Implementation period: 09.2008 – 10.2009
Project description
The aim of the project was to increase the level of activity and professional competencies of women and young people aged 18-34 in selected districts of Subcarpathian province: Rzeszow, Kolbuszowa, Łańcut, Ropczyce-Sędziszów and Strzyżów. The target group were those who had been unemployed and living in these districts.
The project involved 90 people who have completed comprehensive professional activation path, including English language training, computer training (e.g. accounting, secretarial service, forklifts service, driving courses for categories C and E), the enterpreneurship and the social economy, vocational activation and 3 month paid work placements, Individual Action Plans and counseling.
Project website: www.stepbystep.rarr.rzeszow.pl (web page is no longer accessible).
Partners
Rzeszowska Agencja Rozwoju Regionalnego S.A. – Rzeszow, Poland (coordinator)
Danmar Computers – Rzeszow, Poland