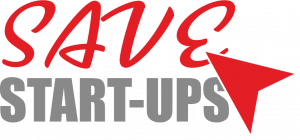 SAVE – Stimulating And Validating digital Entrepreneurship as the best way to increasing the quality of start-ups
Project number: 2019-1-PL01-KA202- 065209
Implementation period: 01.11.2019 – 31.10.2021
Assistance program: Erasmus+
Project description
Industry 4.0 is expected to boost the productivity and value added of European industries and stimulate economic growth. As part of its new Digital Single Market Strategy, the European Commission wants to help all industrial sectors exploit new technologies and manage a transition to a smart, Industry 4.0 industrial system.

Aim:
The project aim is to strengthen the quality of start-uppers, young entrepreneurs and VET providers and enhance their professional development through improving digital entrepreneurship competences as well as give them opportunity to validate these competences and adapt VET provision.
Target groups:
The target groups in this project are Start-uppers, Young entrepreneurs, as well as VET Teachers and VET providers from Poland, Lithuania Spain, Cyprus, Portugal and Slovakia.
Project outputs:
Curriculum for VET providers;
Digital training materials for start-uppers.
Partners
RARR – Rzeszow, Poland (coordinator)
SOCIALINIU INOVACIJU FONDAS – Kaunas, Lithuania
Sea Teach S.L. – Cala D'or, Spain
GrantXpert – Nicosia, Cyprus
Mindshift Talent Advisory lda – Lisboa, Portugal
Danmar Computers – Rzeszow, Poland
TECHNICAL UNIVERSITY OF KOSICE – Kosice, Slovakia

Website: https://savestartups.erasmus.site/


This project has been funded with support from the European Commission. This publication reflects the views only of the author, and the Commission cannot be held responsible for any use which may be made of the information contained therein.