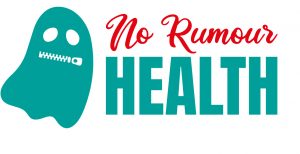 NoRumourHealth
Project number: 2019-1-ES01-KA204-064037
Implementation period: 01.12.2019 – 31.01.2022
Assistance program: Erasmus+
Project description
Fake-news and post-truth have highlighted misinformation, a phenomenon that has always existed but that the possibilities Internet offer nowadays has allowed it to rocket in recent years.
Misinformation affects all areas of knowledge with potentially adverse consequences on individuals and society. In fact, when misinformation concerns subject a lot, the possibility of adverse effects on society increases. This is the case of health misinformation that has lately threatened public health in some regions.
This project seeks to provide internet users with a tool to access contrasted information about the current health misinformation circulating on social media in order to avoid its solidification. Even though the tool will be accessible by all audiences, the user interface will be designed so adult learners can easily make use of it.

Project outputs:
O1: Application to detect health misinformation;
O2: Health misinformation e-modules;
O3: Health misinformation digital book.
Partners
Universitat De Valencia – Valencia, Spain (coordinator)
FyG Consultores – Valencia, Spain
EVROPEI IXNILATES – Volos, Greece
Danmar Computers – Rzeszow, Poland
Instituto Saludsinbulos – Madrid, Spain
Website: https://norumourhealth.erasmus.site/


This project has been funded with support from the European Commission. This publication reflects the views only of the author, and the Commission cannot be held responsible for any use which may be made of the information contained therein.