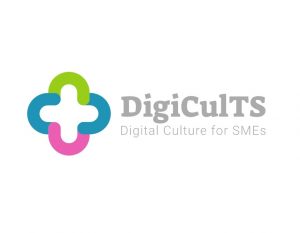 DigiCulTS – Digital Culture for SMEs
Project number: 2019-1-AT01-KA202-051522
Implementation period: 01.12.2019 – 31.05.2022
Project description
The aim of the DigiCulTS project is:
Identification of digital skills using an assessment tool,
Raising awareness about digital culture through an online course,
Finding a way to strengthen or improve weaknesses in digital competences through open educational resources (OER)
Who will benefit from this project?
Job candidates, seasonal employees (individual level), stakeholders.
The following results will be created and implemented by the end of the project:
DigiCulTS Diagnosis (assessment tool),
Digital Culture (online course: curriculum; educational platform),
DigiCulTS Guide (OER and content development)
Project website: https://digicults.eu/
Partners
Coordinator – SMC STUDIEN UND MANAGEMENT CENTER GGMBH – Saalfelden, Austria
SEA TEACH S.L., Cala D'or, Spain
Danmar Computers – Rzeszów, Poland
UNIVERSITAT FUR WEITERBILDUNG KREMS, Krems, Austria
MILITOS SYMVOULEUTIKI A.E., Athens, Greece


This project has been funded with support from the European Commission. This publication reflects the views only of the author, and the Commission cannot be held responsible for any use which may be made of the information contained therein.