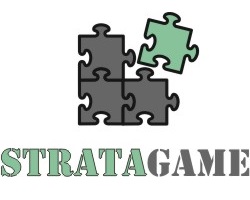 Strategic Partnership for Soft Skills Building through Gamification
Project number: 2018-1-RO01-KA202-049112
Implementation period: 01.10.2018 – 30.09.2020
Project description
The EU is currently facing a paradox: while youth employment rate stands at 16.1%, there are around 2 million unfilled vacancies across Europe. It has been elaborated that this paradox might be attributed to the fact that "a high number of employers cannot find the right mix of skills in the job market, especially with regard to e-skills." (Eurostat, 2017, app.1,pt.5). The explanation has been supported by employers themselves who when recruiting young people, look first and foremost for the right attitude and aptitude to enable young people to be effective in the workplace.
The project will develop the following results:
Communication / Networking with employer
Adaptability / flexibility
Creative thinking
Problem solving
Teamwork
In order to overcome this skills mismatch, better VET provision is needed to include those soft skills and better prepare the youth entrance on the labour market.
The main objective of STRATAGAME is to provide VET teachers with specific tools enabling them to include soft skills teaching in their professional activity.
STRATAGAME will involve in the project activities two main target groups: VET teachers, including I-VET and C-VET formal, non-formal and informal providers from all kind of subjects and specialisation to integrate soft skills among their activities. At least 140 VET teachers will be directly involved in the development of project products.
STRATAGAME will develop three main products:
A Diagnostic test, made of a set of psychometric questions and which will be aimed at drawing a evaluation of the youth level of competences in the 5 key soft skills addressed
An online game, which will have the form of one building with 5 rooms, each one presenting a new challenge corresponding to one of the 5 competences.
Electronic guides, which will be supporting tools given to the teachers with teaching notes related to the online games, new scenarios for classroom implementation.
Project website: stratagame.erasmus.site
Partners
ASOCIATIA CENTRUL DE DEZVOLTARE ARAD – Romania
Med.O.R.O. scarl – Italy
MARKEUT SKILLS SOCIEDAD LIMITADA – Spain
Stowarzyszenie na rzecz innowacji i edukacji – Poland
Asociación Valencia Inno Hub – Spain
Danmar Computers – Rzeszow, Poland
MKV ULUSLARARASI DANISMANLIK EGITIMHIZMETLERI VE TICARET LIMITED SIRKETI – Turkey


This project has been funded with support from the European Commission. This publication reflects the views only of the author, and the Commission cannot be held responsible for any use which may be made of the information contained therein.