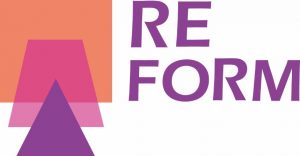 REFORM – Reinforcing Educator's Competences for Counselling and Motivation
Project number: 2018-1-BG01-KA201-047903
Implementation period: 01.10.2018 – 30.09.2020
Project description
The project aims to provide educators with new professional skills and knowledge so they increase their qualifications by delivering career counselling.
Educators will be stimulated in terms of the development of their own training strategies and ideas for career counselling focusing on the concrete needs of their students, rather than using already prepared tools, which are general and not particular.
Two target groups can be distinguished within the project's framework:
Educators, especially those working with learners with special needs
Students and everybody who is interested in career counselling
The following results will be created and implemented by the end of the project:
Collection of learning and teaching methodologies and pedagogical approaches in the sphere of career counselling (CC-Box)
Learning methodology with tools and methods that ensures motivation, coaching and support for career counseling
E-platform for career guidance (E-CC-Box)
Find out more on the project Facebook page: www.facebook.com/REFORMErasmus/
Partners
Coordinator – 119 Secondary School "Academician Mihail Arnaudov" – Sofia, Bulgaria
OLYMPIC TRAINING & CONSULTING LTD – Pyrgos, Greece
Know and Can LTD – Sofia, Bulgaria
CESIE – Trappeto, Italy
Agrupamento de Escolas José Estevão – Aveiro, Portugal
SCHOOL INSPECTORATE- ARGES COUNTY – Pitesti, Romania
Danmar Computers LLC – Rzeszow, Poland


This project has been funded with support from the European Commission. This publication reflects the views only of the author, and the Commission cannot be held responsible for any use which may be made of the information contained therein.