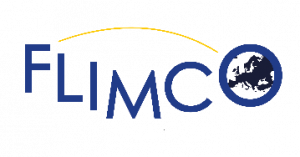 FLIMCO – Financial Literacy in Marginalised Communities
Project number: 2018-1-UK01-KA204-048120
Implementation period: 01.10.2018 – 30.09.2020
Project description
This project is addressed towards increasing the financial literacy of females in marginalised and NEET youth communities who are at an increased disadvantage due to their comparatively low level of financial literacy and the way in which this is translates into daily life.
Financial literacy is defined as: "a combination of awareness, knowledge, skill, attitude and behaviour necessary to make sound financial decisions and ultimately achieve individual financial well-being."
The aim of the project is to increase the above mentioned groups' capacity to cope with the demands of life financially, in a different culture, with minimal support networks, and to enable them to increase their financial literacy through a series of interactive activities, outputs and extensive dissemination activities.
The project will develop the following results:
Handbook/Guide on the Relationship between Financial Literacy and the Cultural Aspects of Marginalised Communities
Framework for Financial Literacy Curriculum
e-Course on Financial Literacy for Marginalised Communities
Project website: flimco.erasmus.site
Partners
Eurospeak Language Schools – Reading, United Kingdom
Danmar Computers – Rzeszów, Poland
Accion Laboral – Zaratan, Spain
Essenia UETP – Salerno, Italy
SPES GMBH – Schlierbach, Austria


This project has been funded with support from the European Commission. This publication reflects the views only of the author, and the Commission cannot be held responsible for any use which may be made of the information contained therein.