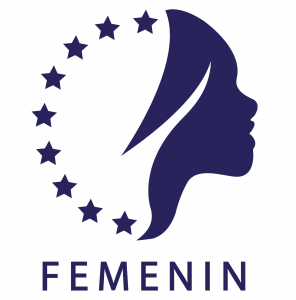 FEMENIN – Financial and Economic Literacy of Migrant women for ENtrepreneurship Inclusion
Project number: 2018-1-UK01-KA204-048234
Implementation period: 01.09.2018 – 31.08.2021
Project description
This project addresses the topics of financial literacy, migrants' issues and entrepreneurial education.
The aim of FEMENIN is to support adult education teachers and trainers to provide high quality learning opportunities in Financial and Economic literacy to migrant women, tailored to their needs and specifically designed to support their social and labour Inclusion through Entrepreneurship. The project will develop innovative OER and ICT-based methods and tools to improve the adult educator´s competences in teaching Financial and Economic literacy, numeracy and digital competences to migrant women.
Adult educators and teachers are target users of the project products and final beneficiaries are migrant women.
The following results will be created and implemented by the end of the project:
European ECVET Curriculum and set of Training Modules teaching Financial and economic literacy of migrant women
Innovative Mobile Instructional Learning APPs designed to train adult education teachers and trainers to use and design multi-level Mobile Learning APPs
Multilingual e-learning platform with innovative content and OER
Guide on validation, certification & accreditation of Financial and economic literacy education for migrant women in Europe
Project website: www.femenin.org
Partners
Coordinator – ASPIRE EDUCATION – London, United Kingdom
INSTITUTO PARA EL FOMENTO DEL DESARROLLO Y LA FORMACION SL (INFODEF) – Valladolid, Spain
CENTRUL PENTRU PROMOVAREA INVATARII PERMANENTE TIMISOARA ASOCIATIA (CPIP)– Timisoara, Romania
Asociación La Bien Pagá Espacio Escénico (LBP) – Valladolid, Spain
ISTANBUL VALILIGI – İstanbul, Turkey
INNOQUALITY SYSTEMS LIMITED (INQS) – Dublin, Ireland
Danmar Computers LLC – Rzeszow, Poland


This project has been funded with support from the European Commission. This publication reflects the views only of the author, and the Commission cannot be held responsible for any use which may be made of the information contained therein.