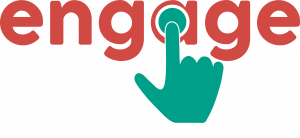 ENGAGE – ENhancinG Adults key competences to promote and encouraGe effective cooperation between Education and labor market
Project number: 2017-1-RO01-KA204-037236
Implementation period: 01.10.2017 – 30.09.2019
Project description
The Project ENGAGE focuses on adult education and employment In Europe. Main target group: low-skilled Young adults up to 29 years of age, especially those looping for a Job, NEETs. Secondary target group are employers.
In order to know the situation on local and regional levels, the partnership conducted a study (telephone and on-line questionnaires interview, January-February 2017) on a sample of 20 employment agencies per country. The responders were asked to rank the skills that are most desired by employers. Then these skills were compared against the future skills coming from analysis of data and reports found in desk research. As a result the 4 top skills for the future employment were extracted.
To address the above issues, the main project aim is to develop young adults' skills in the area of problem solving, critical thinking, creativity and teamwork and facilitate the match between young adults and employers through delivery of high quality learning opportunities tailored to the needs of low skilled young adults.
The aim will be achieved through:
creation of Virtual Platform for future skills diagnosis and improvement (IO1);
creation of Matching Portal for connecting skills and labour market needs (IO2);
increase of motivation of low-skilled young adults through participatory approach;
wide dissemination of the results.
Project website: engage.erasmus.site
Partners
UNIVERSITATEA STEFAN CEL MARE DIN SUCEAVA – Suceava, Romania
Danmar Computers LLC – Rzeszów, Poland
KENTRO EREUNAS KAI ANAPTYXIS IERAS MHTROPOLIS SYROU – Syros, Greece
PANEPISTIMIO THESSALIAS – Volos, Greece
M.K. INNOVATIONS LTD – Nicosia, Cyprus
E&D KNOWLEDGE CONSULTING, LDA – Covilha, Portugal
Asociatia pentru Dezvoltare Antreprenoriala, Pregatire Profesionala si Transfer Tehnologic (ADAPT) – Valea Mare-Podgori, Romania
Provincia di Livorno Sviluppo – Livorno, Italy


This project has been funded with support from the European Commission. This publication reflects the views only of the author, and the Commission cannot be held responsible for any use which may be made of the information contained therein.