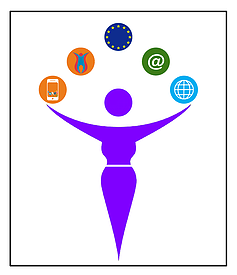 Mobile Learning Application for Handicraft Women to Start Work from their Home
Project number: 2017-1-TR01-KA204-045864
Implementation period: 01.09.2017 – 31.08.2019
Project description
TThe aim of the project is to improve efficiency of smart phone usage for acquiring e-skills in low- educated / disadvantaged women. Today mobile devices are commonly used and nowadays almost all mobile phones are being produced as smart phones.
Women with lower education, who produce handicraft from their home, are the target group in this project.
Although today, handicraft products are becoming more valuable in the eyes of the customer most women not aware of the real value of their products or how to make use of them in the commercial perspective. Only a small proportion of these women find the opportunity to generate regular income through their valuable talent.
Dreamy m-Learning will help such women acquire mobile – digital and entrepreneurial skills for them to sell their handicrafts in digital markets by using smart phones efficiently.
The following results will be created and implemented by the end of the project:
Mobile application
M-Training content
Web portal
Handbook
Project website: dreamy-m-learning.org
Partners
Afyonkarahisar İş Kadınları Derneği (AFIKAD) – Turkey, Afyonkarahisar (coordinator)
Afyonkarahisar Aile ve Sosyal Politikalar Il Mudurlugu (AFASPIM) – Turkey, Afyonkarahisar
GAZI UNIVERSITESI (GAZI) – Turkey, Ankara
ORKON INTERNATIONAL ENGINEERING TRAINING CONSULTING CO.INC. (ORKON) – Turkey, Ankara
GUIMEL – France, La Teste De Buch
UNIVERZA V LJUBLJANI (LJUBLJANI) – Slovenia, Ljubljana
AINTEK SYMVOULOI EPICHEIRISEON EFARMOGES YPSILIS TECHNOLOGIAS EKPAIDEFSI ANONYMI ETAIREIA (IDEC) – Greece, Peiraias
Danmar Computers Sp z o.o. – Poland, Rzeszów


This project has been funded with support from the European Commission. This publication reflects the views only of the author, and the Commission cannot be held responsible for any use which may be made of the information contained therein.