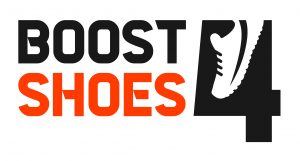 BOOST4Shoes: Boosting Online crOss-border sales of Shoes Through e-Commerce coaching for SMEs from the shoe industry
Project number: 2017-1-UK01-KA202-036733
Implementation period: 01.09.2017 – 31.08.2019
Project description
The footwear sector makes a significant contribution to EU economy, with large production, with many footwear enterprises, providing many job opportunities, but with little export outside of the Union. Yet, using new Internet tools, this sales channel will benefit increasing revenues from sales both inside and outside the EU.
Internet is the place where most users shop for shoes. This project will boost possibilities in this area.
BOOST4Shoes will deliver a complete training program to help increase online cross-border sales of shoes within EU and online cross-border sales from export.
The project is chiefly addressed to SME professionals responsible for management and sales in the footwear sector. Other target groups foreseen in this project are: VET providers, SME Chambers, shoe industry representation bodies, IT companies, e-commerce or digital marketing trainers,
Another group that shall benefit from the project are young individuals who can acquire additional skills helpful on the labor market.
The following results will be created and implemented by the end of the project:
BOOST4Shoes Training Course – OSM
Online Sales Strategy Genie
Skills Retention Service
Project website: boost4shoes.eu
Partners
CIVIC COMPUTING LIMITED – Edinburgh, United Kingdom (coordinator)
M.K. INNOVATIONS LTD – Nicosia, Cyprus
CENTRO TECNOLOGICO DE CALCADO DE PORTUGAL – Sao Joao Da Madeira, Portugal
UNIVERSITATEA TEHNICA GHEORGHE ASACHI DIN IASI – Iasi, Romania
CREATIVE THINKING DEVELOPMENT – Rafina, Greece
ICS-INTERNATIONAL SHOE COMPETENCE CENTER PIRMASENS GGMBH – Pirmasens, Germany
DANMAR COMPUTERS SP Z O.O. – Rzeszów, Poland


This project has been funded with support from the European Commission. This publication reflects the views only of the author, and the Commission cannot be held responsible for any use which may be made of the information contained therein.