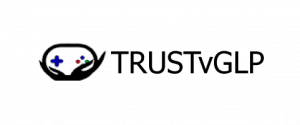 I Trust My Competency in Accounting and Finance via Gamified Learning Platform (TRUSTvGLP)
Project number: 2016-1-TR01-KA202-034980
Implementation period: 15.12.2016 – 14.12.2018
Project description
The subject area of the project concerns accounting and finance education conducting through using gamification.
The main aim of the project is to increase the level of competencies of accounting and finance professionals through using of the training materials implemented on Gamified Learning Platform.
To achieve this goal, the project partners will develop the GLP platform which consists of the following sections:
Gamified Learning Module (including thematic games)
Learning Simulations Module (Accounting & Finance Workflow Simulations)
Training Video Module (ex. how to prepare tax declaration, how to calculate end-year dividend)
Professional Recommendation and Utilities Module (useful glossary, excel files quick calculation tools)
Project website: trustvglp.com
Partners
Nevsehir Haci Bektas Veli University – Nevsehir, Turkey (coordinator)
Danmar Computers – Rzeszów, Poland
UNIVERSITATEA DE VEST DIN TIMISOARA – Timisoara, Romania
Confederacion Espanola De Centros De Ensenanza Asociacion C.E.C.E. – Madrid, Spain
Juridiska koledza – Riga, Latvia
Ayse Sagdic Multi Program Higt School – Urgup, Turkey
Engin Ersin Public Accountant Office – Urgup, Turkey


This project has been funded with support from the European Commission. This publication reflects the views only of the author, and the Commission cannot be held responsible for any use which may be made of the information contained therein.