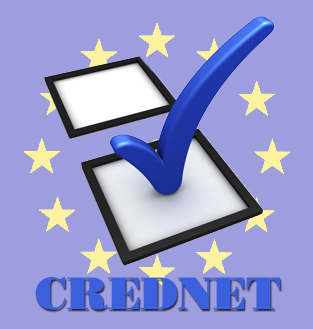 CREDNET – Leonardo da Vinci Development of innovation
Network for accreditation of managerial skills – CREDNET
Project number: 518802-LLP-1-2011-1-GR-LEONARDO-LNW
Implementation period: 10.2011 – 10.2014
Project description
Main idea of the project was to develop a thematic network including research centres, training centres, social partner organizations and SMEs, with the common aim of boosting the process of recognition and certification of managerial competences and qualifications and reinforcing their European dimension.
The project aim was to collect, classify and develop innovative European approaches in the field of certification of managerial competencies. While implementation of the main objective, the partners promoted self-assessment tools by treating them as complementary certification in the ongoing monitoring of existing competency gaps. Project enabled the identification of European procedures for the recognition and management skills and was a step forward towards harmonization of these procedures. More information can be found on the project website: crednetmanager.eu.
Partners
Action Synergy S.A. – Greece (coordinator)
Consorcio Arca – Italy
CNIPMMR (National Council of Small and Medium Sized Private Enterprises in Romania) – Romania
RTD Talos Ltd – Cyprus
SIA Baltic Bright – Latvia
LCCI (Latvian Chamber of Commerce and Industry) – Latvia
Danmar Computers – Poland
CPI (Institute of the Republic of Slovenia for Vocational Education and Training) – Slovenia

This project has been funded with support from the European Commission. This publication [communication] reflects the views only of the author, and the Commission cannot be held responsible for any use which may be made of the information contained therein.