October 08, 2021, DANMAR COMPUTERS organized a dissemination event for the INCREASE project. The project achievements and experience, including the Intellectual Outputs produced, were presented to an audience of adult trainers, educators, regional development agency staff and SME representatives.
Innovation, automatization and sustainable development, the main topics of the INCREASE project are captured in the results developed covering methodology, reports, guide of good practices and e-learning platform with training content especially for low-skilled adults at SMEs.
The event was organized at the School Complex in Ropczyce, near Rzeszów.
Project website: https://increase.erasmus.site/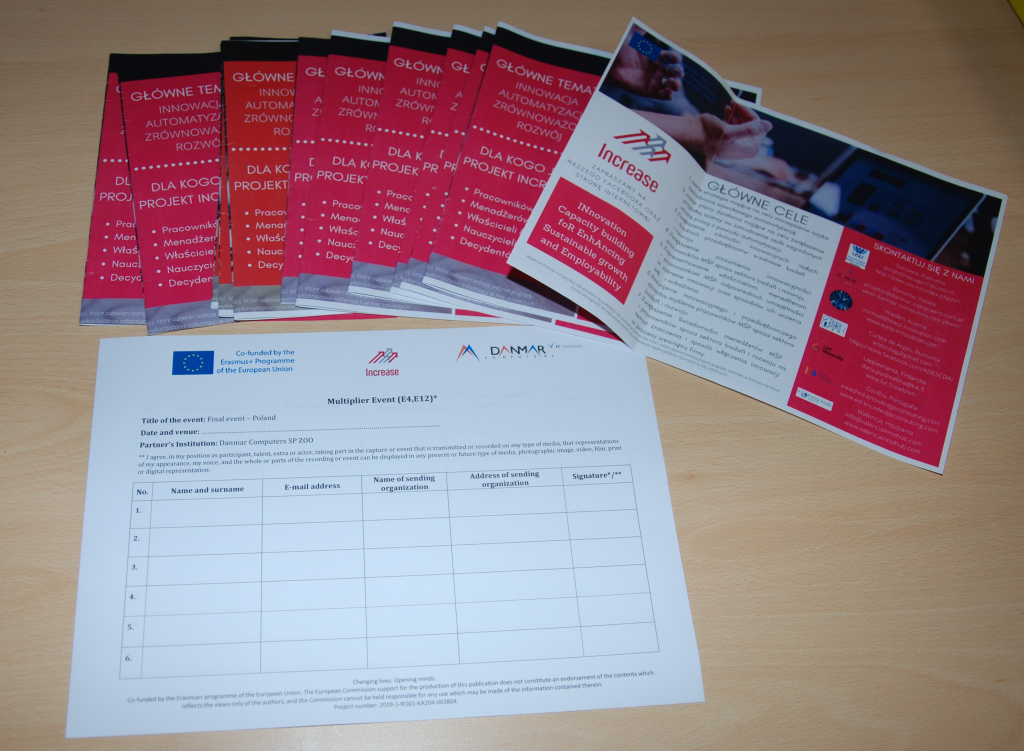 This project has been funded with support from the European Commission. This publication reflects the views only of the author, and the Commission cannot be held responsible for any use which may be made of the information contained therein.